Not the site you
are looking for?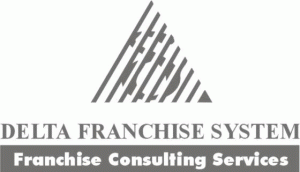 Making franchising work for you !
Associate Firm [Corporate Identity Design]
Delta Franchise System is a premium franchise-consulting firm in Malaysia offering various services to prospective and existing franchisors as well as franchisees.
More than a typical franchise-consulting firm, DFS is probably the only franchise consulting firm offering franchise management (more on this in Services) in this region and possibly the few in the world.
We have been involved with franchise management since our establishment in 1992. Our 'hands-on' exposure ensures that our franchise programs are applicable and tested -- not purely conceptual.
Our services, which are typically tailored to meet the requirements of our clients are in three categories:
<![if !supportLists]>ˇ <![endif]>franchise development - preparing businesses for business format franchise;
<![if !supportLists]>ˇ <![endif]>franchise management - implementing franchise programs and running the franchise network; and,
<![if !supportLists]>ˇ <![endif]>franchise advisory services - ad-hoc and supplementary services or programs.
Other services in franchising & licensing include
<![if !supportLists]>ˇ <![endif]>legal services - preparation of agreements & due diligence;
<![if !supportLists]>ˇ <![endif]>intellectual property management;
<![if !supportLists]>ˇ <![endif]>training & coaching;
<![if !supportLists]>ˇ <![endif]>national framework & strategy development;
Over the years we have worked with local as well as multi-national companies, prospective franchisees and government organizations in licensing and franchising.
How can DFS help you?
We are pioneer franchise consultants in Malaysia and one of the most experienced firms in the region. Our methods are refined from years of actual implementation of franchising programs and dealing with franchisees in their day-to-day operations.
We have also conducted assignments in Singapore, Thailand, Indonesia, Hong Kong, China and Saudi Arabia.
Successful franchising requires strategic planning, know-how and commitment. Our exposure and practical methods make franchising work for you.
Phone: 603 - 77104100 Fax: 603 - 7710 4110
Our mailing address
PO Box 3015
Taman Tun Dr Ismail
60000 Kuala Lumpur
Malaysia
E-mail addresses
DELTA CONSULTING, strategic consulting
DELTA ID, develops corporate identity programs.
CORPORATE IDENTITY SCHEME

CORPORATE / RETAIL DESIGN

CORPORATE GRAPHICS

COMMUNICATIONS
PROTÉGÉ TRAINING NETWORK, is a training development firm.
CORPORATE TRAINING

RETAIL TRAINING

INNOVATIVE TEAM-BUILDING COURSES

CUSTOMIZED TRAINING PROGRAMS